591st ENGR. CO. Veterans Association
10th Reunion 1967-2017, 50th ANNIVERSARY.
Photos by Ken & Chris Kiel
                             Photos by Ken Kiel
Gentlemen, There are two new photo albums that were added to our web site located under "2017 Reunion". One album contains 240 pictures that were taken by me and my wife Chris during the 2017 reunion. The other album are pictures that I took when I was first with the 595th Eng. and later the 591st Eng. It starts out Aug. 66 in Ft. Riley, KS. then later in Nam (
Feb 67
). In Aug. 67 is when I and others from the 595th were transferred to the 591st until I went stateside by the end of Feb. 68.
   So enjoy and get a good laugh at the "old days"
591st 10th Reunion 1967-2017 50th Anniversary
                                    Special Event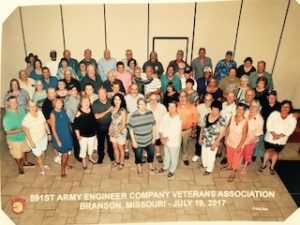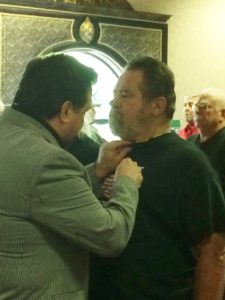 "RAMBO" Foley